The breakfast room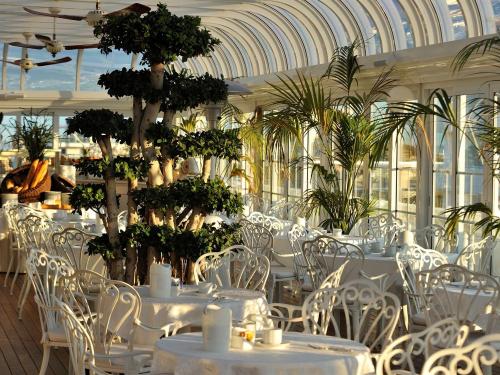 To start with swing your vacation day, we amaze you with a rich breakfast buffet, served on the Roof Top Terrace overlooking the sea. It offers first-class products, many of them homemade.
Restaurant Palazzo Murano
Elegant and bright dining room welcomes you for lunch and dinner. Our kitchen chefs will invite you to taste the dishes carefully prepared of Regional and Italian cuisine. You will enjoy the buffet of salads and desserts homemade from our pastry chef. In addition, for each dinner the kitchen chefs prepare an imaginative buffet of appetizers to whet your appetite.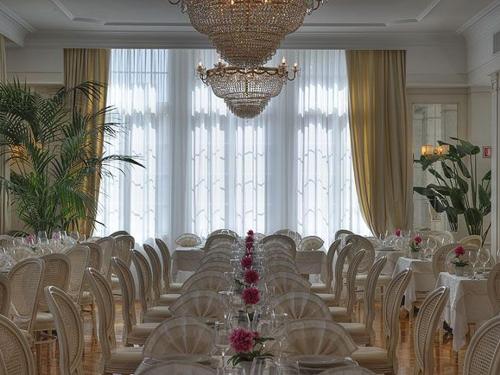 The wide selection of local wines of the Friuli Venezia Giulia region will accompany each dish to enhance the flavors.

We are ready to deal with your food intolerance, gluten-free, lactose-free or otherwise.
Ristorante Terrazza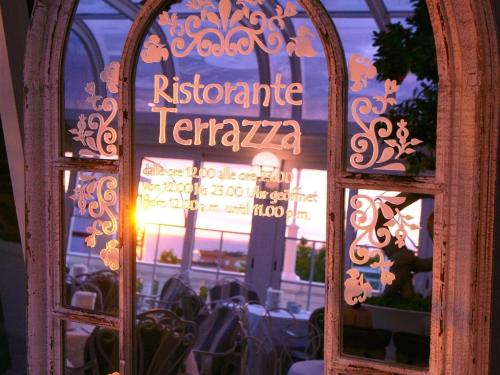 Every night Hotel Italia Palace opens the "Restaurant Terrrazza" on the roof top terrace, even to non Hotel guests, to dine in a magical atmosphere with a special à la carte menu. Reservations are recommended.
Bar Terrazza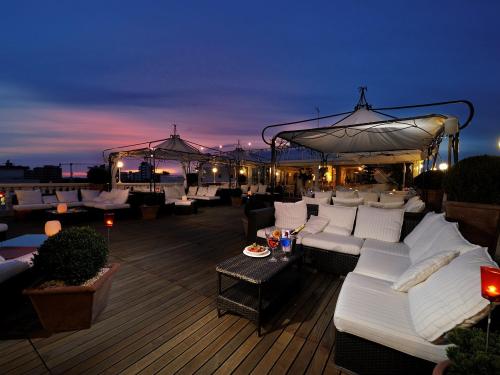 Our Bar on the roof top terrace is open for you the whole day long untile late night. It's a beatiful place to enjoy an aperitif or to take a drink after dinner in an elegant atmosphere
And here to delight you with some of our dishes.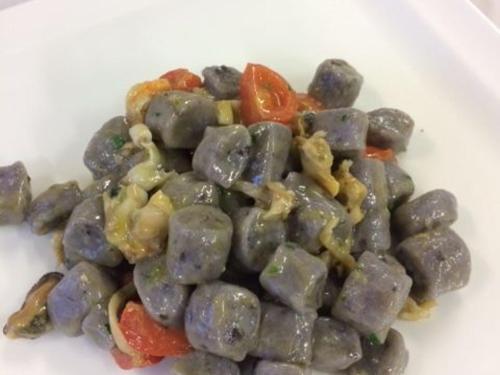 Purple potato gnocchi with seafood platter,

cherry tomatoes and mullet bottarga.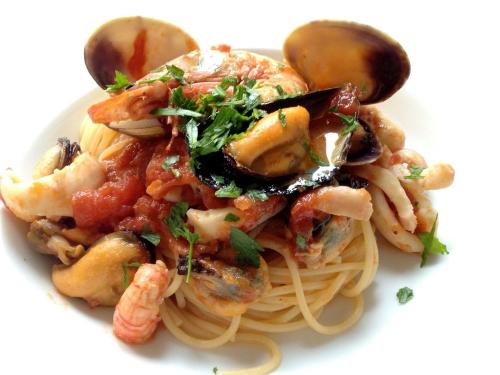 Thin Spaghetti with seafood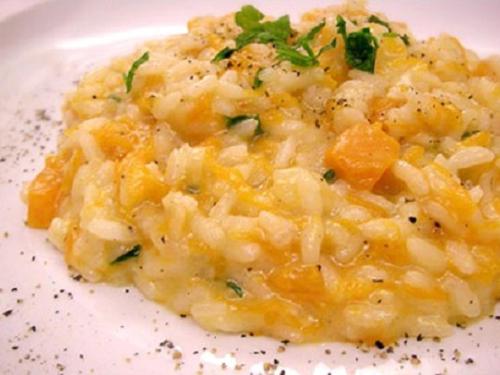 Risotto with pumpkin and raw ham from Parma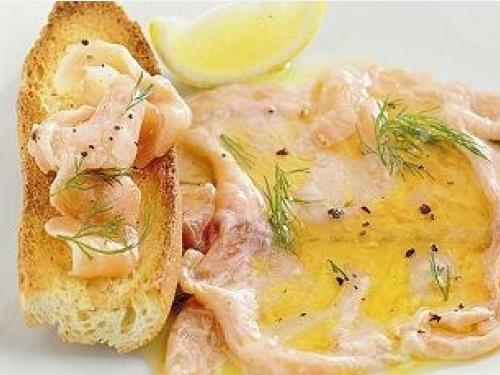 The home marinated salmon with dill and pink pepper crust and mustard dressing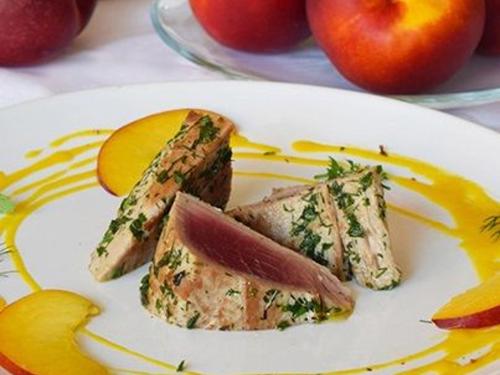 The tuna tagliata with herbs and peaches
Flat spaghetti with lobster